Our Management Team
Meet some of the faces behind our success.
---
Spokespeople Ricoh South Africa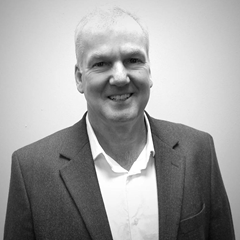 Dean Richards
Interim Chief Executive Officer
Dean Richards joined Ricoh South Africa in August 2023 as interim CEO. He takes responsibility for the strategic direction of the company as well as day-to-day operational excellence. Richards will oversee Ricoh South Africa's continued growth as a services-led business with a portfolio of industry-leading managed document and digital workspace solutions. 
With over four decades of experience, Richards started his career at Old Mutual in 1984. He moved up the ranks into roles such as general manager of Old Mutual Broker Distribution, MD of Fairbairn Capital, and CEO of Old Mutual/Skandia-BSAM China. 
In the second half of his career, Richard has focused on building new businesses and transforming existing companies to unlock their full potential. He was most recently part of a team that developed a comprehensive, tech-driven life insurance offering at Investec. 
---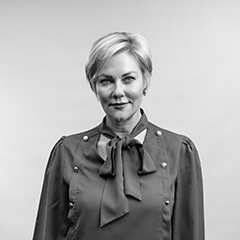 Teresa Badenhorst
HR director of Ricoh SA
Teresa Badenhorst, HR director of Ricoh SA, has nearly two decades of experience at the helm of employee operations for some of South Africa's premiere IT organisations. Badenhorst joined Ricoh SA in her current position
in April 2016

.
She is responsible for supporting the organisation's strategic goals through employee-led operational excellence focused on customer centricity.
HR is a strategic partner to the business enabling organisational change and effectiveness. It ensures highly competent and engaged talent to achieve Ricoh's strategic goals through a culture of excellence and innovation that places customers first and foremost.
Badenhorst builds on Ricoh's strong people-first ethos that incorporates diversity in the workforce that helps the organisation innovate advanced solutions. The HR team promotes the company's environment conducive to retaining key personnel and takes a long-term view to sustainable human capital development. Importance is placed on learning and development as the cornerstone of Ricoh SA's transformation programme in a knowledge-based economy.
Teresa was formerly HR director of Altech Autopage where she led the team for nearly five years. Prior to that she was HR director at Nashua Mobile, having joined from Gijima AST Group following nine years of grounding experience in her role.
She believes reputation is perception based on what employees say and how they act, the same for customers, and the media. Delivering on the brand promise is one of the most effective means to improve reputation. For her the differentiator in today's though economy are: people, their competence and their behaviour. 
---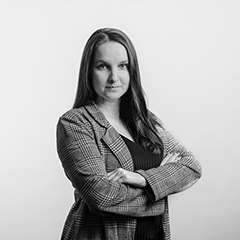 Jolene Castelyn
Marketing Executive
Jolene Castelyn is Ricoh's Marketing Executive, and is responsible for managing all of Ricoh's marketing activities, including product marketing, PR and communications. 
She joined Ricoh in 2009 as Direct Sales Executive, and has served the company in several other senior roles, including Business Development Manager for the IT distribution channel, and also Business Generation Manager. Her recent achievements with the company include launching and managing the independent retail channel specialising in sublimation printing, and launching and managing IT distribution for Ricoh South Africa.
An accomplished marketer with a strong background in B2B, channel, retail and independent retail, Jolene is an experienced leader focused on creating and executing strategies and campaigns. Prior to joining Ricoh, Jolene managed direct sales accounts in the IT and automotive industries for the likes of Cargo Motors and Imperia Toyota, giving her unique insights into managing multi-disciplinary projects and navigating complex challenges.
As Marketing Executive, Jolene not only oversees the development of marketing, communication and product management strategies, but is also responsible for coordinating marketing campaigns with sales activities to drive unit sales and growth, overseeing Ricoh's marketing budget, creating and publishing all marketing material in line with Ricoh's marketing plans, planning and implementing promotional campaigns, and managing lead generation campaigns.
With professional values that stem from an operational and strategic grasp of business imperatives, Jolene believes that sustained marketing success is not only built on an understanding of enterprise finance and global business practices, but also maintaining excellent interpersonal skills such as problem solving, social awareness, self-management, taking responsibility, and holding herself accountable to peers and clients alike.
---
Didn't find the information you were looking for?
If you didn't find what you were looking for, please let us know by completing our contactform.