Remote Working Solutions for Small Businesses
Straightforward solutions to connect and engage teams
Enabling people to work remotely can be daunting for small businesses, especially during times of change. Take the hassle out of the process to get your business working remotely, so you can focus on what matters most: your customers.
Easy to use solutions can be rolled out quickly to minimise disruption to everyday business activity. It doesn't need to be a daunting process. Ricoh's expert advisors guide and support organisations to help teams seamlessly connect for remote working.
---
Move to Effective Remote Working
Business Critical Processes



Processes such as invoicing and accounts payable can be migrated to The Cloud ensuring back-up and security of business-critical processes.

---

Secure Migration



Ricoh has the experience to quickly and securely migrate your business to the cloud, allowing your team to maintain efficiency while working remotely.

Collaboration



Cloud solutions can support effective collaboration and remote working, thereby freeing up time allowing you to support your customers when they need it most.
Enable success in a changed world
Our solutions are reliable, secure and easy to install. Keep your business up and running, whatever the circumstance.
Home Worker Package




Empower your workforce with safe and flexible remote working tools and training.

Remote Working as a Service

Ricoh can provide you with the tools and expertise that enable your workforce to be productive and connected at the office, at home and on the go.

Mobile Device Management

Simplify the day to day management and support of all company mobile devices using a managed service.
---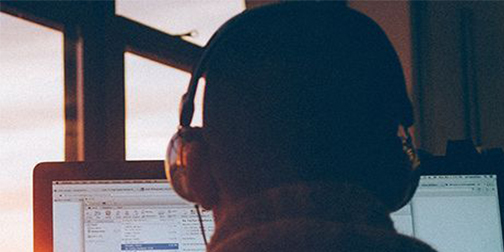 How to Guide for Remote Working
Discover how to successfully connect workforces and ensure business continuity remotely. 
This guide reveals best practices and recommendations to enable your teams to collaborate effectively and work productively from any location.
---
Get in touch
Speak to one of our specialists to understand how we can help you to succeed in this changed world. Contact us today!