Ricoh and golf
The Amundi Evian Championship
In 2021, Ricoh is proud to be an Official Partner of the Amundi Evian Championship. Played at the Evian Resort Golf Club, the championship was founded in 1994 as the Evian Masters and renamed in 2013 to the Evian Championship when it received its elusive "Major" status. Today, "The Evian" is one of only 5 Majors on the global LPGA Tour and the only women's Major to be played in continental Europe.
The 2021 edition of the Amundi Evian Championship will be held at the scenic Evian Resort Golf Club overlooking Lake Geneva from 22 to 25 July. We look forward to see if Jin-Young Ko, as the number one and leading player on the Rolex Ranking is able to successfully defend her title she won in 2019.
Empowering the tournaments' digital workplace
As part of Ricoh's partnership with the Amundi Evian Championship, Ricoh will showcase its expertise to transform the digital workplace of the tournament. Ricoh aims to combine new ideas and technologies with our wealth of experience as a digital services company to drive innovation that will support the tournament organisers, players, spectators and gathered media.
---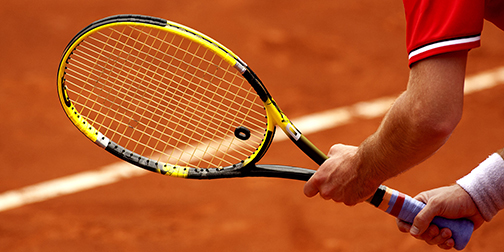 The ATP Tournament offers some of the very best that tennis has to offer. Find out about the tournaments Ricoh is supporting this year.